It's Fantasy Football....
FOR SOFTBALLERS!
Every year, local pockets of softball players move from the dirt field to the digital field to determine who in their league is the best fantasy footballer. Now that we've met thousands of players around the nation, we had a question...

Who is the TOP Fantasy Football Softballer in America??
Want multiple shots at the title? Join with multiple teams and you can win for each division you play in!
---
What is this Fantasy Football League for Softballers?
Sign up to be placed in a fantasy football league with 11 other softballers from around the country, many of whom you may have already met through playing in Ultra Drafts and softball tournaments around the nation. Each league of 12 players will have awesome prizes for the winners (Bats, Bat Bags, Custom Rings), BUT ALSO we will track the performance of the top teams from all of the leagues across our network. Once the season is done, we will crown THE NATIONAL FANTASY FOOTBALL CHAMPION!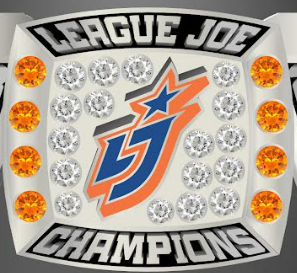 ---
As the League Grows, so do the Prizes
The bigger we grow the league, the BIGGER the prizes including more swag and a Top Prize of an Expenses paid trip to any Ultra Draft on the 2024 schedule.