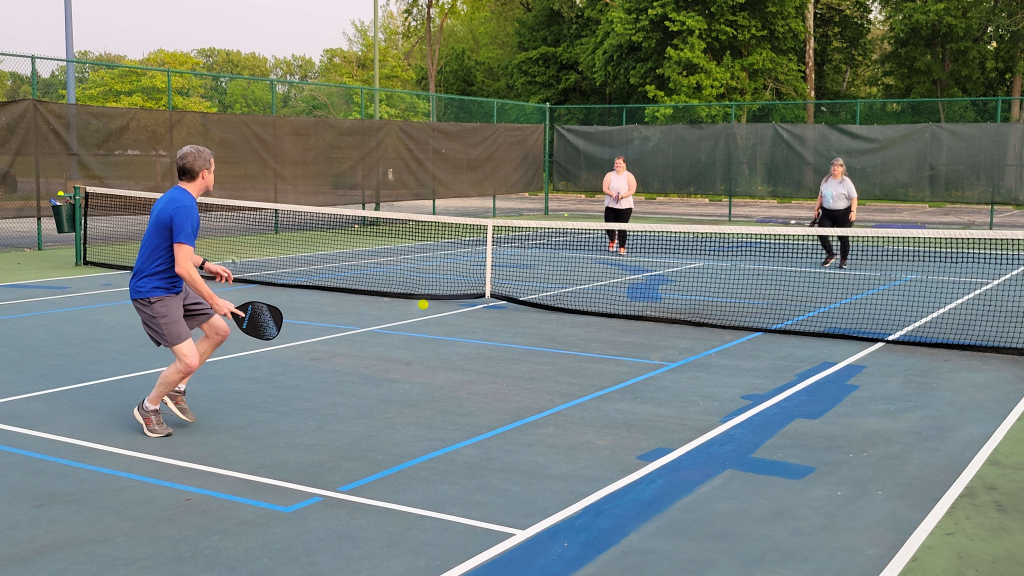 Thanks to everyone who joined us for our first ever Pickleball league session yesterday! It was awesome getting to meet everyone and teach everyone the rules (and have some people correct some of our incorrect rules - oops). In the end, we had several doubles matches, a few singles matches, and a lot of players who were in very similar skill and talent ranges.
Speaking of, our intention for this initial league was to lean towards beginning/intermediate players and so far that's what we're seeing! Our Saturday players similarly lean towards inexperience so don't be nervous if it's your first time - you'll be a Pickle Pro in no time.
Pickleball Saturday is from 2-5pm and once again if you've paid for League play, there's no additional charge - just give your name at the front desk when you arrive.
Look forward to meeting our Saturday players this weekend and we will announce official competition format for next week soon!