Greetings all!
We're kicking off the league with a warm one, but we'll have plenty of beer and water to keep you cool. At this point, you should have heard from your coach about your team either via text, Facebook, or otherwise. If you have not yet heard from your coach, please come tonight and look for Kate in the main office to get you to the right place.
League Fees Now Due
If you would like to pay in cash, please bring your league fee to the office this evening. Alternatively, you may login to the LeagueJoe website and pay as well.
Field Assignments
You will be assigned based on your coach tonight, and then you can come up with your permanent team name for the rest of the season. Here are tonight's field assignments.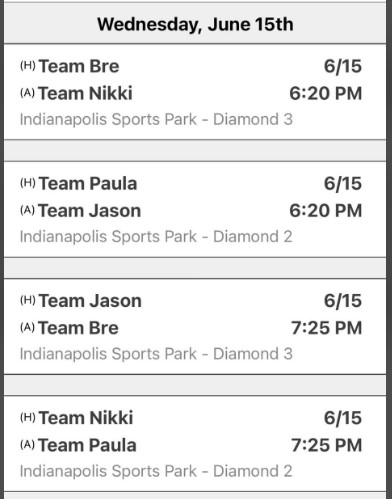 The Draft Board
Curious how the draft finished up? Here's the Draft Board!