The Only Draft Where Every Player Gets a New Bat
Welcome to the Rawlings Ultra Draft, a tournament and social experience unlike any other where you have the chance to make friendships of a lifetime while enjoying a weekend of ball. Unlike other drafts that are random, the Rawlings Ultra Draft uses a unique formula to balance players and teams so every team has a chance to win.
What Does $300 Get You?
Introducing the biggest draft package in the market:
1 New In Wrapper Easton/Miken/Worth Bat ($299 retail)
1 Fully Custom Dye-Sublimated Jersey (with name and number)($50 retail)
1 Pants/Leggings or Easton/Miken/Worth Shorts(Retail $40)
1 Easton/Miken/Worth Ballcap / Headband ($30 retail)
1 Pair of Easton/Miken/Worth Batting Gloves ($30 Retail)
1 Easton/Miken/Worth Off the Field Tourney Long Sleeve Shirt ($30 Retail)
1 Easton/Miken/Worth Off the Field Tourney T-Shirt ($20 Retail)
All this PLUS a 5 game guarantee, and hundreds of dollars in prizes for winning teams and individual awards and accolades.
One Incredible DRAFT Weekend
Sign up to play in one of several divisions:
Coed Draft
Senior Coed Draft (Women 40 - Men 50)
Divisions subject to change based on registration numbers. For Senior divisions, all ages above the minimum are welcome, and players will carry an adjusted skill value based on and age-considerate formula.
---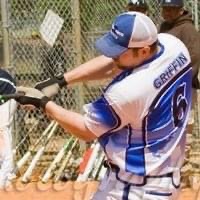 Tournament Director - Carlton Griffin
Started playing in 2001 and was instantly hooked on the game. Worked his way up the ladder and started playing conference ball in 2011 until 2019. Carlton has been working as a director in softball starting with NSA in 2010, eventually becoming State Director for Georgia with USSSA in 2013. In late 2022, Carlton accepted the position of VP of Softball with WSL.
From Carlton: "I love the game of softball and all the people in this game. It is a special group of people."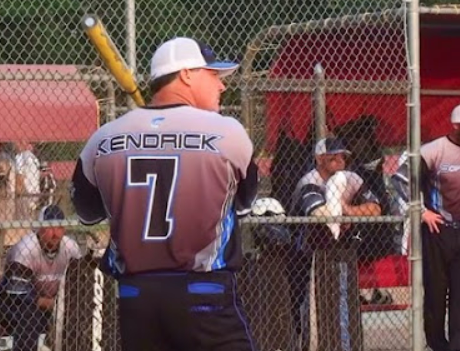 Commissioner Jason Kendrick
Jason Kendrick is a USSSA and WSL Softball National Hall of Famer and a 10x USSSA Mens World Series Champion. But now he takes on a different role - Tourney Commissioner. Join Jason and Sports Drafts LLC in Dalton for the Rawlings Ultra Draft featuring Easton/Miken/Worth!
---
Prizes
Thousands of dollars worth of prizes available for grabs! Each package for 12 Sponsored Players.
First Place
24 Easton/Miken/Worth Bats
12 Easton/Miken/Worth Backpacks
24 Easton/Miken/Worth Batting Gloves
Second Place
12 Easton/Miken/Worth Backpacks
12 Easton/Miken/Worth Batting Gloves
12 Easton/Miken/Worth T-Shirts
Third Place
12 Easton/Miken/Worth Batting Gloves
12 Easton/Miken/Worth T-Shirts
12 teams minimum in bracket for full prize payout
15 All Tournament Team Awards