Where Every Player Gets a New Bat
Welcome to the Rawlings Ultra Draft, a tournament and social experience unlike any other where you have the chance to make friendships of a lifetime while enjoying a weekend of ball. Unlike other drafts that are random, the Rawlings Ultra Draft uses a unique formula to balance players and teams so every team has a chance to win.
Available Packages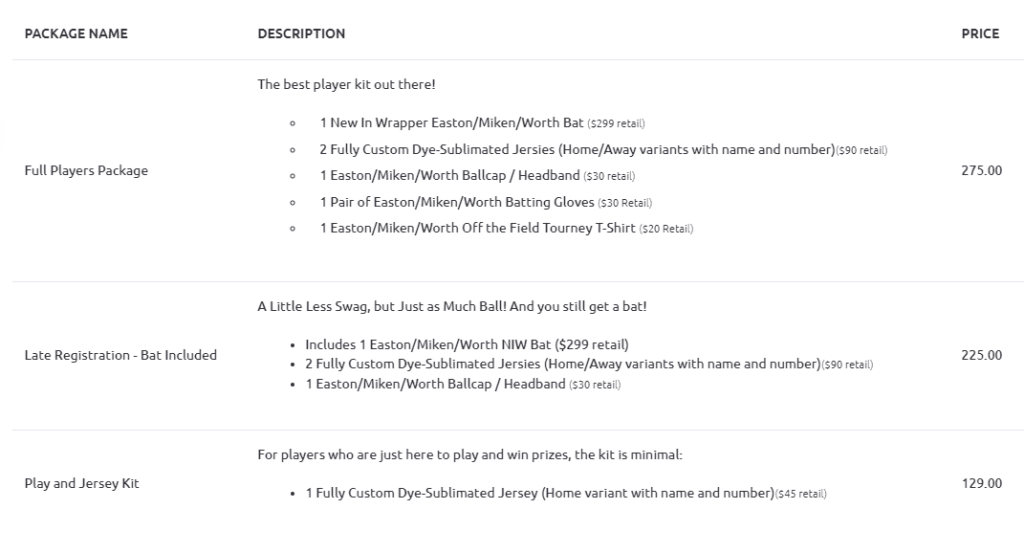 Registration
You may register for this league as an individual or as a couple. You must have a LeagueJoe account to participate in this league.
---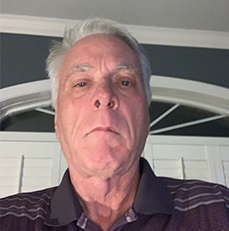 Tournament Director - Mike O'Donnell
Mike has been involved in slow-pitch softball for over 50 years! He started first as a player and then as a manager, and eventually became an umpire and a tournament director.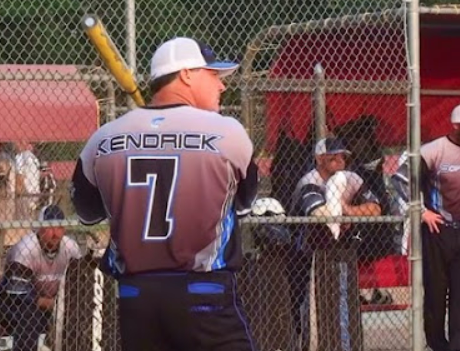 Commissioner Jason Kendrick
Jason Kendrick is a USSSA and WSL Softball National Hall of Famer and a 10x USSSA Mens World Series Champion. But now he takes on a different role - Tourney Commissioner. Join Jason and Sports Drafts LLC for the Rawlings Ultra Draft featuring Easton/Miken/Worth!
---
Prizes
Thousands of dollars worth of prizes available for grabs! Each package for 12 Sponsored Players.
First Place
24 Easton/Miken/Worth Bats
12 Easton/Miken/Worth Backpacks
24 Easton/Miken/Worth Batting Gloves
Second Place
12 Easton/Miken/Worth Backpacks
12 Easton/Miken/Worth Batting Gloves
12 Easton/Miken/Worth T-Shirts
Third Place
12 Easton/Miken/Worth Batting Gloves
12 Easton/Miken/Worth T-Shirts
12 teams minimum in bracket for full prize payout
15 All Tournament Team Awards