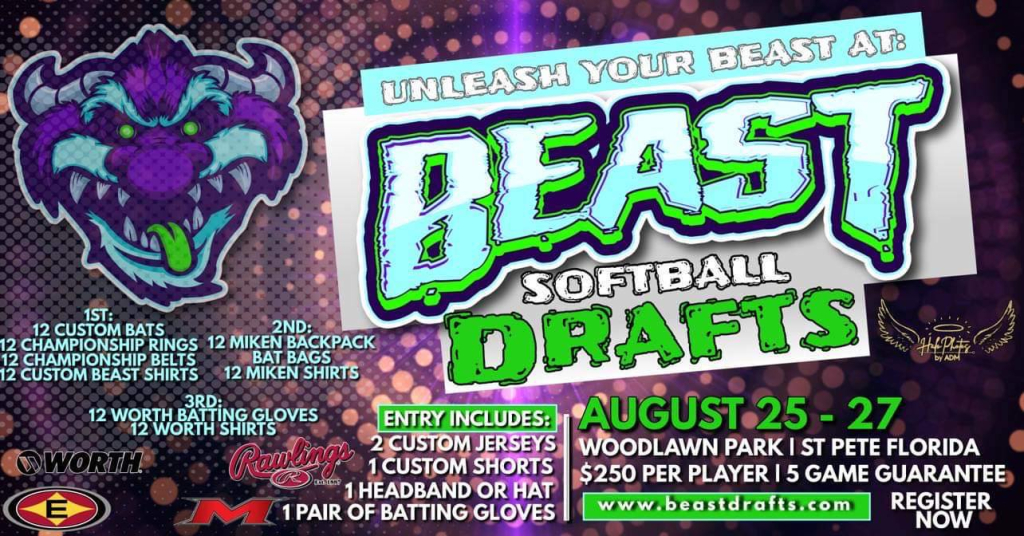 $250 Registration Cost includes:
5 Game Guarantee
2 Fully Custom Dye-Sublimated Jerseys (with name and number)
1 BEAST T-Shirt
1 Ballcap / Headband
1 Pair of Shorts
1 Pair of Batting Gloves
$175 Registration Cost Includes:
5 Game Guarantee
1 Fully Custom Dye-Sublimated Jersey (with name and number)
1 Ballcap / Headband
1 Pair of Shorts
Refund Policy

We have a ton of expenses including Field Rental, Meet & Greet Rental, Umpires, Balls, Jerseys that are non-refundable.
We will provide players with a full refund if a player is asking for a refund within two months of the draft starting.
We will offer a half refund to a player if they are asking one month prior to the draft starting.
No refund will be given after the one-month time period has passed.
Registration
You may register for this league as an individual or as a couple. You must have a LeagueJoe account to participate in this league.
Join this Ultra Draft